STOPPABLE by Will West @ Oxilia Gallery, Milano
June 29 – July 29 2023
Sept 4 – 13 2023
On appointment only
Oxilia Gallery
Via Oxilia 9 Milano
Curated by 1+1 gallery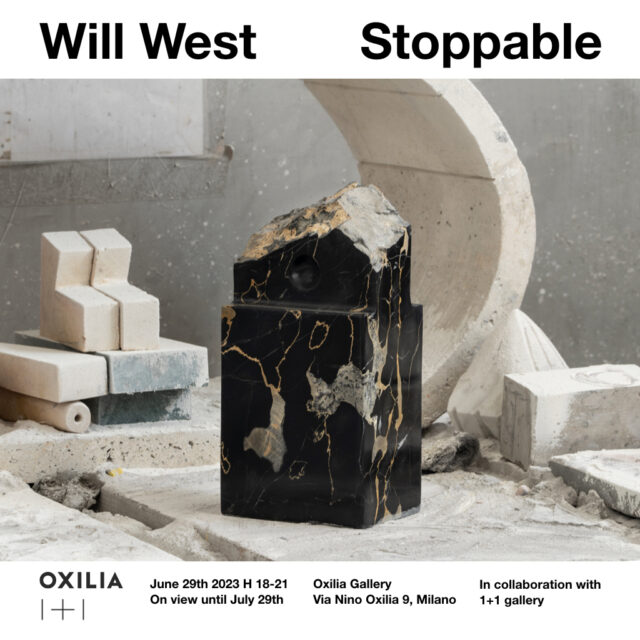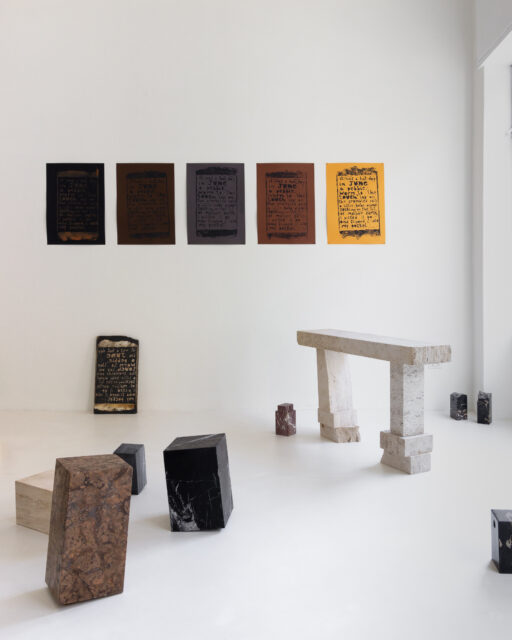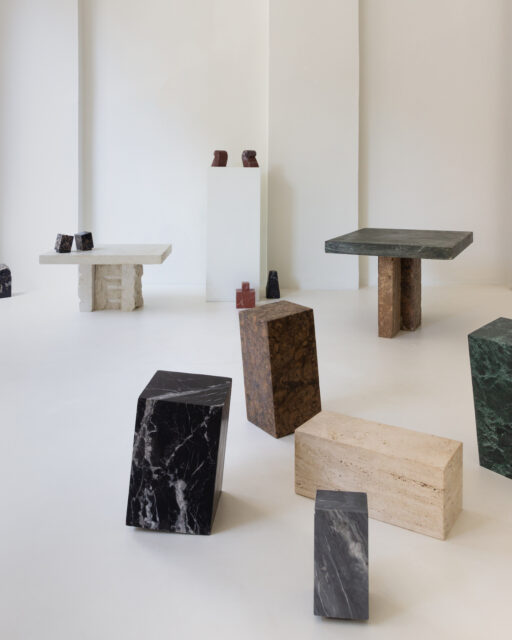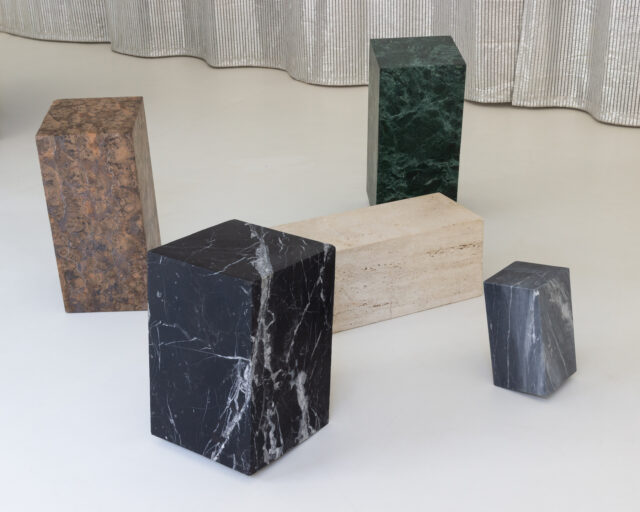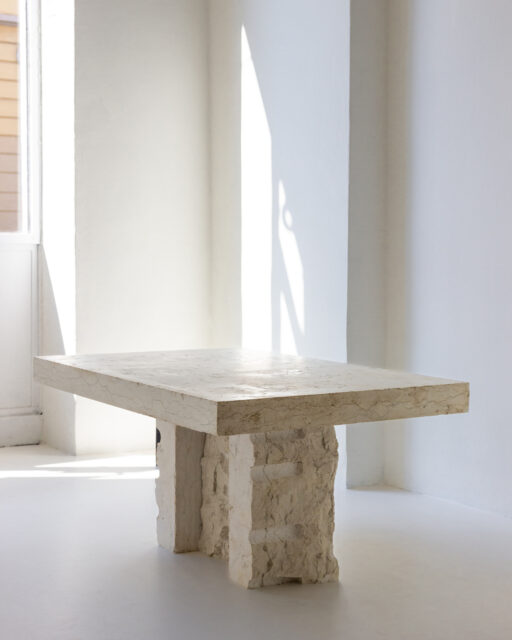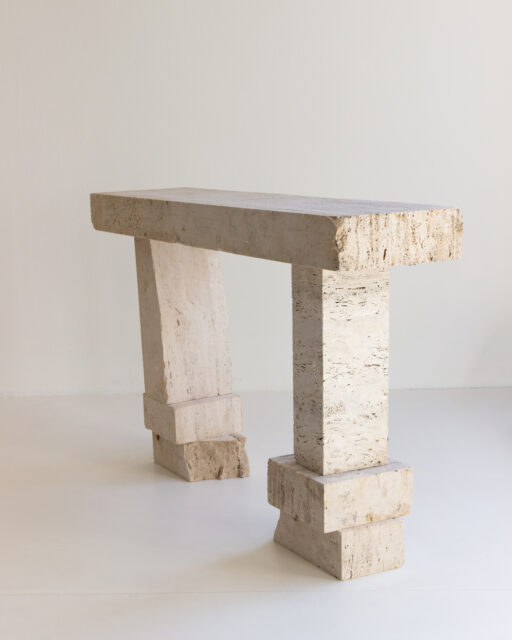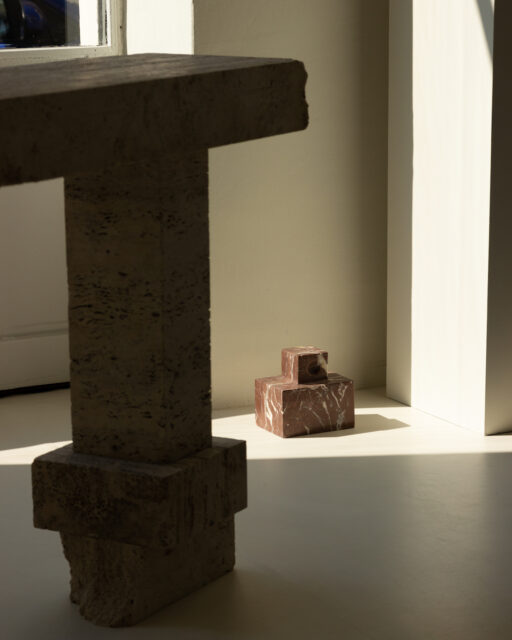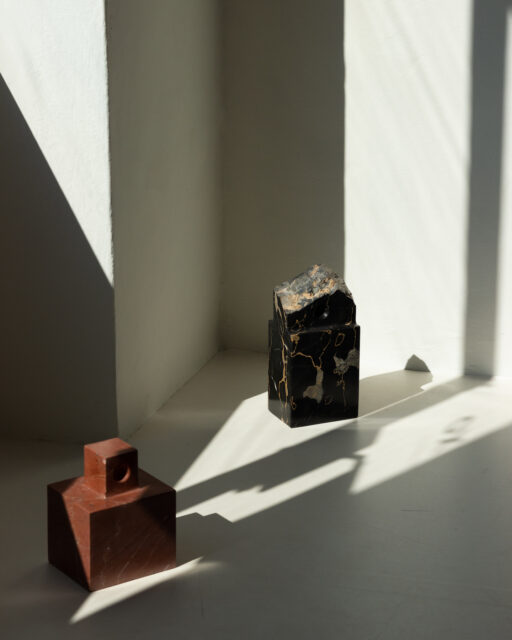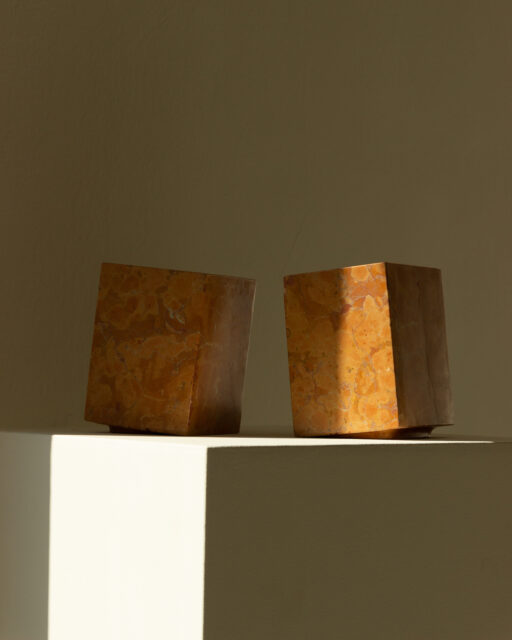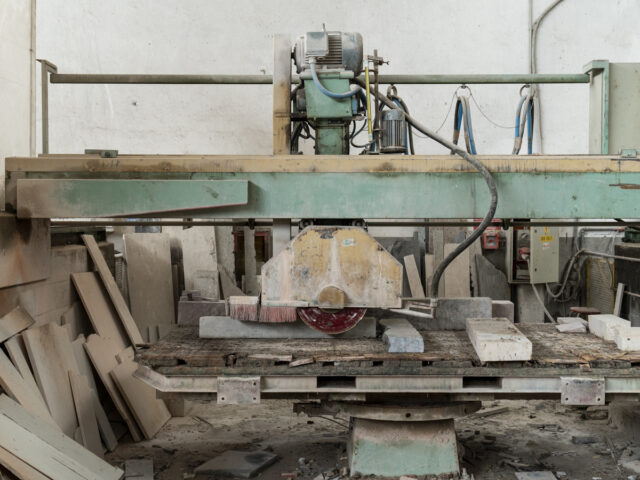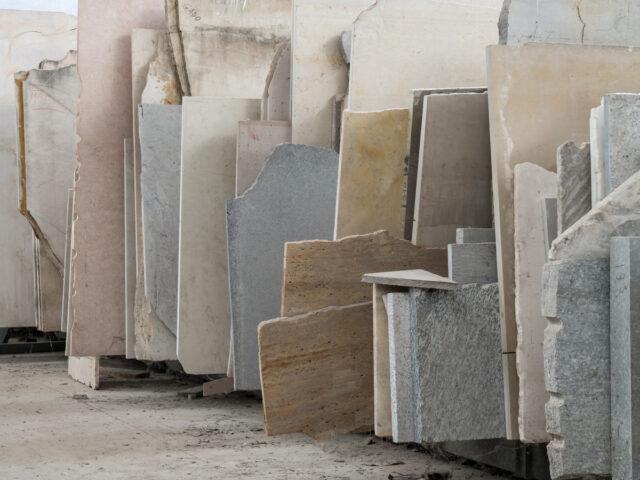 (Exhibition view by Vito Salamone.)
Everything can come to a halt.
The acceleration that used to throw us forward is now interrupted by jolts, when not quite abrupt backward thrusts. We have witnessed how freedom of movement is subject to filters, stop & go, real walls. The future seems to draw inspiration from the past, bringing back concepts that seemed obsolete in Europe, such as wars and epidemics.
Perhaps what is characterizing the 2020s has been, at least so far, precisely the feeling of a sudden stop.
In "Stoppable," Will West makes a dogged exercise around two types of accessory objects by definition, the doorstop and the bookend. Made of solid marble of different types, ranging from Biancone to Portoro, each piece is completely handcrafted and always different in weight and size even from similar specimens. In the doorstops, the handle is sublimated into a simple recess designed to accommodate fingers. Some pieces depict parallelepipeds, the most stable shapes we can think of, unbalanced in the act of falling forward. A collapse that, once again, is crystallized.
We also find a series of "ready-made" tables, consisting of blocks of different stones installed without joints, capable of configuring a precise shape by the sheer force of their own weight.
Finally, on display is the frame West used to make a marmographic print (a process similar to screen printing, but with a marble frame) of a short text, "Hot day in June". The marble plate is inked, also difficult to read because of the necessarily upside-down lettering: a petrified dynamic act, again imprisoned within a structure.
Will West was born in England. After studying art at City of London University and specializing in sculpture at Central Saint Martins College in London, West moved to Pavia, establishing his studio inside a factory that processes marble and other stone. West would use scrap from industrial processing to create much of his work in later years.
Throughout his career West participated in artist residencies, exhibited in several group and solo shows, in Italy, England, Austria and India. Solo exhibitions include "Making Relics" (2016, Plus Design Gallery) and "Welcome" (2005, O'artoteca), "Family Matter" (2019, 1+1 gallery @ Alcova).